Office 365 Quick Tips #5 Technology drives a productive workforce
The top time-saving features in Word and Excel. 
"Tell Me" feature. A text box on the ribbon in Word 2016 reads, "Tell me what you want to do." Use this field to enter words and phrases about what you want to do next, and quickly navigate to features you want to use or actions you want to perform.
One-click forecasting. The forecasting function now enables forecasting based on Exponential Smoothing (such as FORECAST.ETS) On the "Data" tab, click the "Forecast Sheet" button to create a forecast visualisation of your data series. From the wizard, you can also find options to adjust common forecast parameters, such as seasonality, which is automatically detected by default and confidence intervals.
SHAREPOINT WORKFLOWS Take the guesswork out of your enterprise's processes.SharePoint workflows are pre-programmed applications that streamline the company's processes—from collecting signatures and feedback to tracking employee onboarding status. SharePoint workflows bring consistency into organisational procedures. Running a SharePoint workflow is easy. Those using it may choose the workflow type they want, specify the options that will work best in the situation, and let the workflow take over.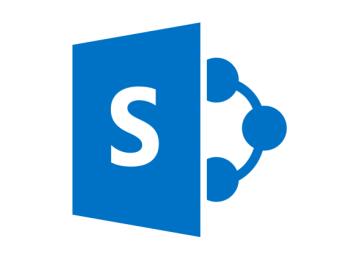 There are 5 pre-programmed workflow types: 1. Approval workflow. Route a document or other item to specified team members for approval or rejection. 2. Collect feedback workflow. Route documents or other items to designated people for feedback, then consolidate it all for the workflow owner. Then receive a record of the total review process. 3. Collect signatures workflow. Route the Microsoft Office document to designated people for their digital signatures. 4. Three-state workflow. Track the status of a list item through 3 states, or phases. Then use it to manage business processes that require you to keep track of a high volume of issues or items. 5. Publishing approval workflow. Specifically designed for publishing sites, this workflow automates content routing to subject matter experts and stakeholders for approval and review.
Click here for the full document